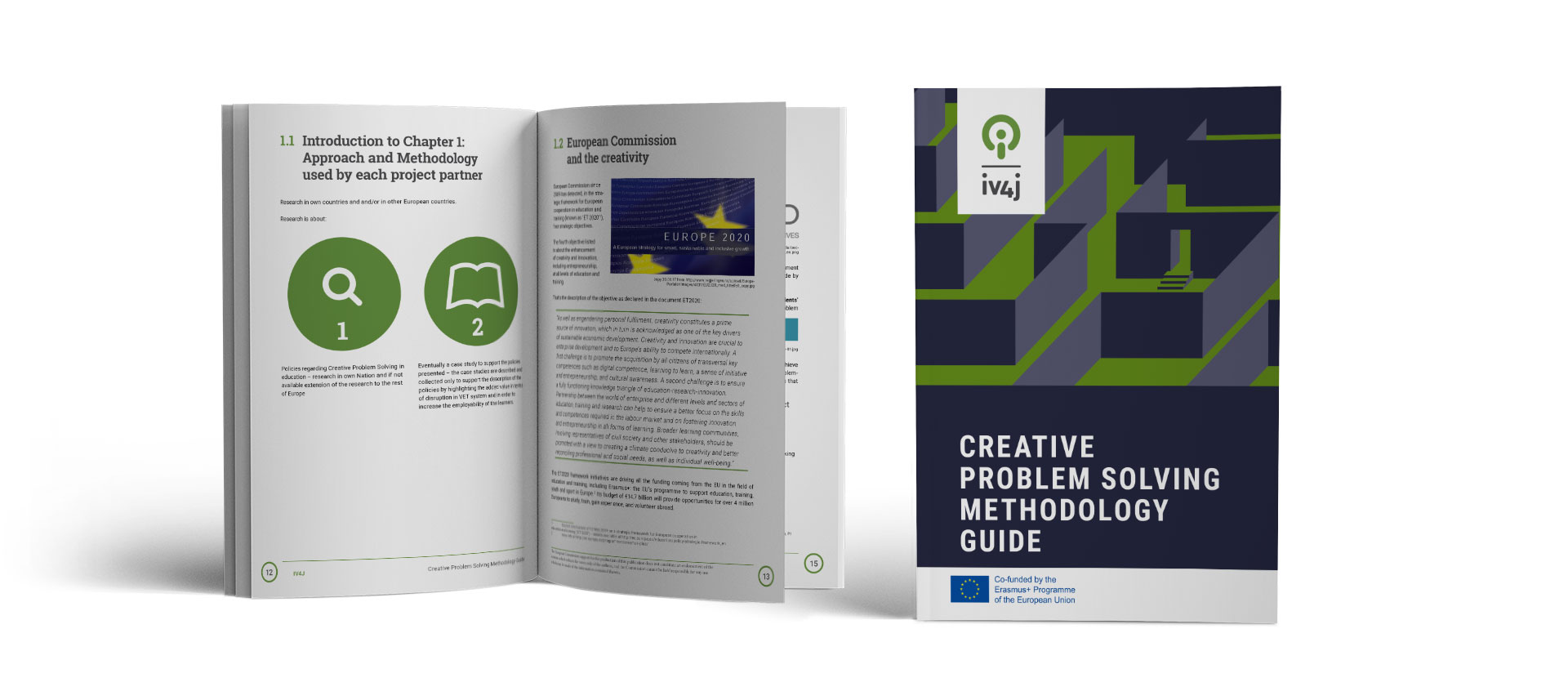 This is a guide, supported by multimedia materials and practical vision, describing the Creative Problem Solving Methodology, explaining in details how to implement it in VET, introducing tips and providing a suggested quality management system.
Chapter 1 is introducing the approach to the Creative Problem Solving all along Europe supported also by some success cases.
Chapter 2 is describing the basic of the methodology with specific attention to definitions, the blocks to the creativity and explaining in details why CPS is important for Vocational Education and Training.
Chapter 3 is introducing the explanation of divergent and convergent thinking patterns.
Chapter 4 is analysing and describing in details a large series of tools and approaches to the Creative problem Solving Methodology. The content is enriched by a focus on full descriptions, practical details (ref. how to), exercises ready to be used in VET and also practical tips to increase the effective use of selected approaches, methodologies and tools.
The Creative Problem Solving Methodology Guide is Available in more languages!
You can press the links below to read the Guide in German, Finnish, Italian or Dutch.