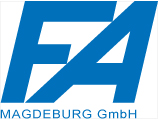 FA-Magdeburg GmbH is a private German training company located in Magdeburg, Saxony-Anhalt.
As a continuous education provider, we are committed from the beginning of our establishment to ensure the exchange of practical knowledge and skills according to advanced technical developments and market requirements.
The many years of successful teaching activities for different target groups, especially for VET schools, employees of the state government and employees in industry, has helped to make our training centre active in the market. Practice partner in dual VET system in Germany.
The focus of our activities is the improvement of knowledge and skills in the practical handling of the PC technology, operating systems, networks, Internet, media development, office communication equipment and user programs in office administration and management. We have expertise in modern teaching methods like virtual classroom usage, e-learning and e-book development.
We have experience in different types fund raising and project management.
In this context, we are always trying to adapt to all the needs of our customers and also to respond to individual inquiries. We consider that even the issues and problems of the trainees outside the training sessions may be resolved at the workplace of the respective participant. In the development and delivery of our modular training programs, we have several year experiences in the education of adults in Saxony-Anhalt.
The course contents are aimed at further professional qualification and are divided in basic courses, advanced courses and workshops. Our staffs are trainers or specialists with high educational training and have appropriate "Microsoft Trainer Certificates."
Since 1991, our biggest clients include the government of Saxony-Anhalt. We ensure customer training about 150 to 200 days a year. In addition, we provide training on behalf of the German Foundation for International Development for the Federal Ministry for Economic Cooperation since 7 years to foreign trainees in various professions, as IT professionals, media designers, project management. We have experience in ESF projects and international cooperation.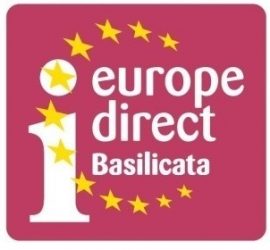 EURO-NET is a non-profit organization that:
is selected centre of the following European Networks: Europe Direct, Eurodesk, Solvit, Euroguidance, EBN-European Business & Innovation Centre Network
 is Promoter and European Coordinator of the following European Networks: EURO-NET NETWORK, European Governance Network, Euro-net - The Youth European Network, European Inclusion Network;
is Member of the following European Networks: European Network of Youth Centers, Five Stars, Guidenet, Media Network, European Youth Associations and Councils Network, LLLClubs, Anna Lindh Foundation, Euro-Med Young Artists Network, Etnola network, European Federation of Mentoring for Girls and Young Women, Network of African Youths for Development, Social Employers Network, Ecumenical Network For Youth Action (ENYA), European Network Against Racism (ENAR), International Development Alliance (IDA), Science Education European Platform Network (SEEP Network), International Platform for Citizens Participation (IPCP) NGO Network, Federazione Internazionale per lo Sviluppo Sostenibile e la Lotta alla Povertà nel Mediterraneo e Mar Nero (FISPMED), Anna Lindh Foundation; European Consulting Network (as Free Consulting Organization), EUMED Consortium, European Network for Transfer and Exploitation of EU Project Results (E.N.T.E.R.), Common Agricultural policy Network (on LinkedIn), SME Academy Network, European Ecotourism Network, European Learning Network, Inclues - Clues to inclusive and cognitive education, URB-AL II Network 13 "Towns and the Information Society";
compares also in the Database of the following International Networks: United, WAVE Network, South East European - Educational Cooperation Network, Youth For Europe, Development Gateway, Global Youth Action Network, Euro-Med - Youth Trade Union Network, EVS Network; RICK's cafè, Partners section of the European Commission's website of European Year of Intercultural Dialogue 2008, Youth For International Development - Global Youth Networks, Virtual Cluster Initiative, European Civil Resource Centre, Euromobility Network, E-partenariat
is selected as Regional Centre for the project for people with disabilities: NavigAbile.
It is recognized as OFFICIAL PARTNER OF EUROPEAN PARLIAMENT in 2 sectors:
                - ON-LINE MEDIA
                - EVENT
It is inserted in the database of: European Youth Foundation, Euromed Platforum; Regional List of Cultural Association.
It has subscribed the European Road Safety Charter
It is E-learning Center Point of the Open Telematic University Pegaso
Working areas
EURO-NET offers informative-formative services in accordance with the Desks of European Commission.
It is aimed to:
involve young people and adults in the construction of a more solidly Europe and more neighbour to the citizens considering the persons who have greater difficulties to participate to the community programs
inform young people and adults of difficulties coming from urban or rural environment, disables, persons on the verge of the social exclusion or that they can be consider as excluded to the construction of the just future one.
Its working areas are developed on 5 aces:
Information
Services
Cooperation
Training
Net
SERVICES
EURO-NET offers to children, young people and adults the following services:
information and project development center;
organization of training courses, exchanges and cultural, artistic or sport activities;
sector studies, researches;
counselling, crisis support and prevention;
e-learning, networking and partnerships;
publications, newsletters and web sites.
It has realised more than 330 project in many programmes (such as Youth, Socrates, Leonardo, LLP, Life, Progress, Daphne, EuropeAid, Culture, Creative Europe, Erasmus Plus, ESF, etc.) co-financed by European Youth Foundation, Council of Europe, EACEA, European Commission, etc.
The Association co-operates with different Public Administrations for the realization of initiatives or for the diffusion of juvenile and adults activities and helps all juvenile organisations to realise European programs: with its help about other 300 projects were realised and financed in Italy.

Inercia Digital is an Andalusian (Spanish) social enterprise focused on:
Training, Innovation and Traineeship in digital skills at a European level
Our mission is to drive training and innovation in digital skills across Europe, for educational institutions as well as professionals, for the labour market and all European citizens in
general.
DIGITAL SKILLS IN EDUCATION: Teaching digital skills from a continuous learning perspective, including training for teachers.
DIGITAL SKILLS FOR ICT PROFESSIONALS: Developing high-level digital skills for ICT professionals across all industry sectors.
DIGITAL SKILLS FOR THE LABOUR FORCE: Developing digital skills for a digital economy, e.g. upskilling, and reskilling workers, jobseekers; providing career advice and guidance
DIGITAL SKILLS FOR ALL CITIZENS: Developing digital skills to enable all citizens to become active members of our digital society.
Our vision is to become a leading social organisation at an international level. We specialise in training and innovation in digital competences to promote education and employment, fostering the participation of all citizens in our digital society.
We specialise in:
TRAINING:
Online and in-person training in digital skills to promote education, employment and make citizens active participants in today's digital society.
Our main training routes are:
Vocational Training for Employment (FPE): The Andalusian Employment Service granted Inercia Digital the title of "Entidad Colaboradora de Formación para el empleo" (Collaborative Entity in the Training for Employment) in the field of e-learning as a virtual training centre dedicated to the enhancement of individuals' employability. This certification enables Inercia Digital to impart two training specialities conductive to a certificate of professional qualification in the Register of Collaborating Centres and Entities in the field of Vocational Training for Employment. These two training specialities are "Creación y gestión de microempresas" (Creation and management of microenterprises) and "Docencia de la Formación Profesional para el Empleo" (Teaching Vocational Training for Employment).
Training in digital skills for schools and adult centres: Our DIGITAL SCHOOL programme entails the teaching of digital skills from a continuous perspective. It includes training for teachers, trainers and staff.
INNOVATION:
Inercia Digital continuously strives to be an active participant in the development of international innovative projects to promote digital skills. Inercia Digital has participated in more than 50 European projects in digital innovation (Erasmus+, Lifelong Learning programme, Tempus, CYTED, etc.) and is a coordinator in the DAE (Strategies for Digital Adult Education) Erasmus+ KA204 project, 2017-1-ES01-KA204-037991.
TRAINEESHIP:
Inercia Digital offers digital skills traineeships for students of all ages, in any field of study or work. We provide our own traineeship programme for university students and vocational training students.
Inercia Digital is implementing the ISO 29990:2010 in every course and training session (a specific quality benchmark/standard that recognises providers of non-formal education and training); introduced as a result of CooperActive- Erasmus+, Ka2 Project-Capacity Building in the field of Youth Project (2015).
On the basis of the DigComp 2.0 conceptual reference model, Inercia Digital develops all their courses on The European Reference Framework of Digitally Competent Educational Organisation (DigCompOrg) and European Framework for the Digital Competence of Educators (DigCompEdu) models. Both are initiatives by the European Commission, Directorate General for Education and Culture (DG EAC). Inercia Digital was appointed a new member of the "Digital Skills and Jobs Coalition" division of the European Commission in 2017, and AENOR awarded us the Certificate of Compliance with AENOR EA0043 as a Young Innovative Enterprise in 2015.
Thanks to its qualified personnel, its experience and its facilities, Inercia Digital has the potential to develop this project successfully. After having successfully carried out so many different projects and organised so many varied training sessions, this company has trained professionals from all over Europe with excellent results and satisfaction levels. The direct and positive impact of Inercia Digital on employment and manpower (workers and students) has been proven time and time again.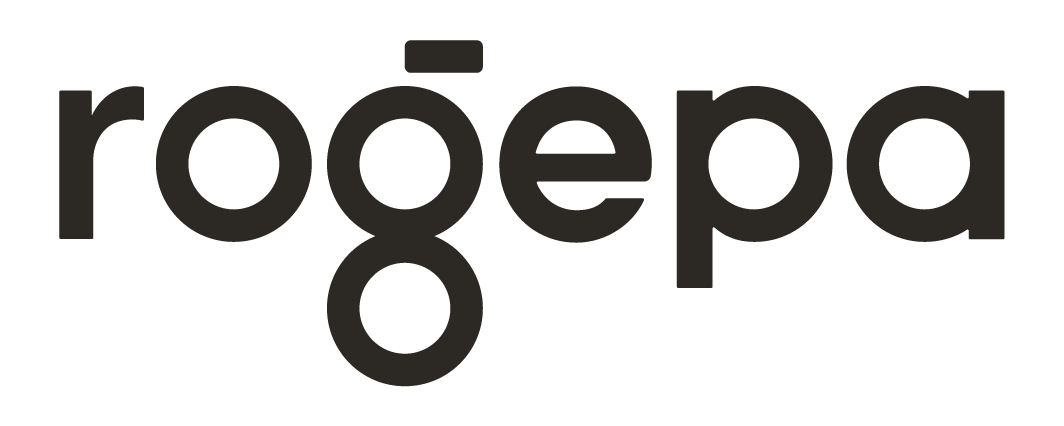 RoGePa is a Romanian private training company with
the main activity focused on the adult education.
We provide authorized training in different domains as following: train of trainers, foreign languages, ICT, CNC, curriculum development, entrepreneurship education, project management, commerce, elearning design, web design, tourism and food services, constructions, wood processing, business running, quality management, key competences.
Since 14,5 years, we deliver services like: authorized training, e-learning tutoring, wed design, architecture design, media design. Since 2016, Rogepa is Founding member of the "Transylvanian Creative Industries Cluster".
Rogepa has a department for graphic design and service supplier in the ICT field, such as design of web pages, e-learning, editing of teaching and learning materials, editing flyers, or other materials on client's wishes, graphic design computer based, multimedia development. We have developed and manage 3 online platforms for training, counselling and skills assessment. İn the year 2019 we had 760 adult trainees.
As VET provider we have expertise also in organizing the work based learning programs- we developed and implement programs of apprenticeship, directly correlated with the demands of the labor market as a training provider. Currently, we have 10 courses with 199 apprentices on the job training and 55 apprentices finalized last year with qualification certificates.
Rogepa has staff and collaborators with competences and expertise to organize national and international events, development of curricula's and teaching aids, European projects management and fund raising, development and modernization of professional training process of qualification and re- qualification for small and medium companies in Romania, web design, e-learning design, media development, VET education, adult education.
We have good relationships with other national institutes of education, city halls from region, local council, and several professional associations.
Our company has 3 branches in Nord-Vest Region of Romania of which 1 is in rural area. For administrative activities we have 3 registered work points and offices: in Baia Mare, Cluj-Napoca and in Băiuţ, Maramureş county.
We are part of transnational networks, made up of different types of public and private institutions (4 Schools, 3 VET schools, 2 Universities, Labor Agency from Maramures county, public administration/city halls, NGOs) and social partners in order to support training and employment of disadvantaged people as people with law education.
The company is authorized by the Regional Employment Agency of Maramures to provide: informational and counselling activities regarding the labor; Provides information and advise people looking for a job related to career choice, opportunities for training and employment. Up to now we carried out counselling and guidance services for over 1000 vulnerable people in the labor market.
Within the project" The socio-medical incubator-tool for social innovation", in progress, we carry out the activity of training, guidance and counselling for the labor market for 320 adults with a low level of qualification and we develop online tools and platform for training, orientation and counselling.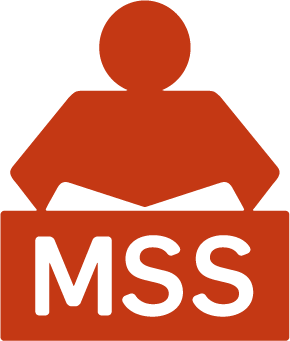 MSS
Miðstöð símenntunar á Suðurnesjum (MSS) is a self-owned educational institution operated in the southwest of Iceland.
It was founded the year 1997 by the local communities, the labour unions, the Sudurnes Comprehensive College, key companies and the National Workers/Educational Association in
Iceland.
Today there are 19 staff members, around 2000 students and thereof around 600 immigrants. The main objective of MSS is to promote and assist in adult education in the community, with special attention to the increase of continuing education, increased personal skills and qualifications, as well as promoting general wellbeing of the population. The institution cooperates with schools at the university level, private schools, specialized schools and individual instructors.
The organization provides diverse courses, vocational training, study- and career guidance and recognition of both non-formal and informal learning. The main target group consists of people in the labour market that have neither formal vocational training nor matriculation examination, groups with the risk of social exclusion and migrants. Courses are prepared in cooperation with other educational institutions, companies, individuals and organizations.
The centre puts emphasis on cooperation with the labour market as well as the development of diverse education offers and suitable teaching methodology.
MSS works in accordance with a quality system and quality control, developed by The Icelandic Education and Training Service Center.
MSS has worked from the beginning with the labour market on strengthening the workforce ability to adjust to a changing environment.
MSS has worked on building the competencies in the labour market by focusing on the skills and qualification of the workers by offering different courses that empower them in their
work.
MSS has also worked for years with the unemployment office and their clients on skills-mapping and providing courses to strengthen their skill in the labour market.