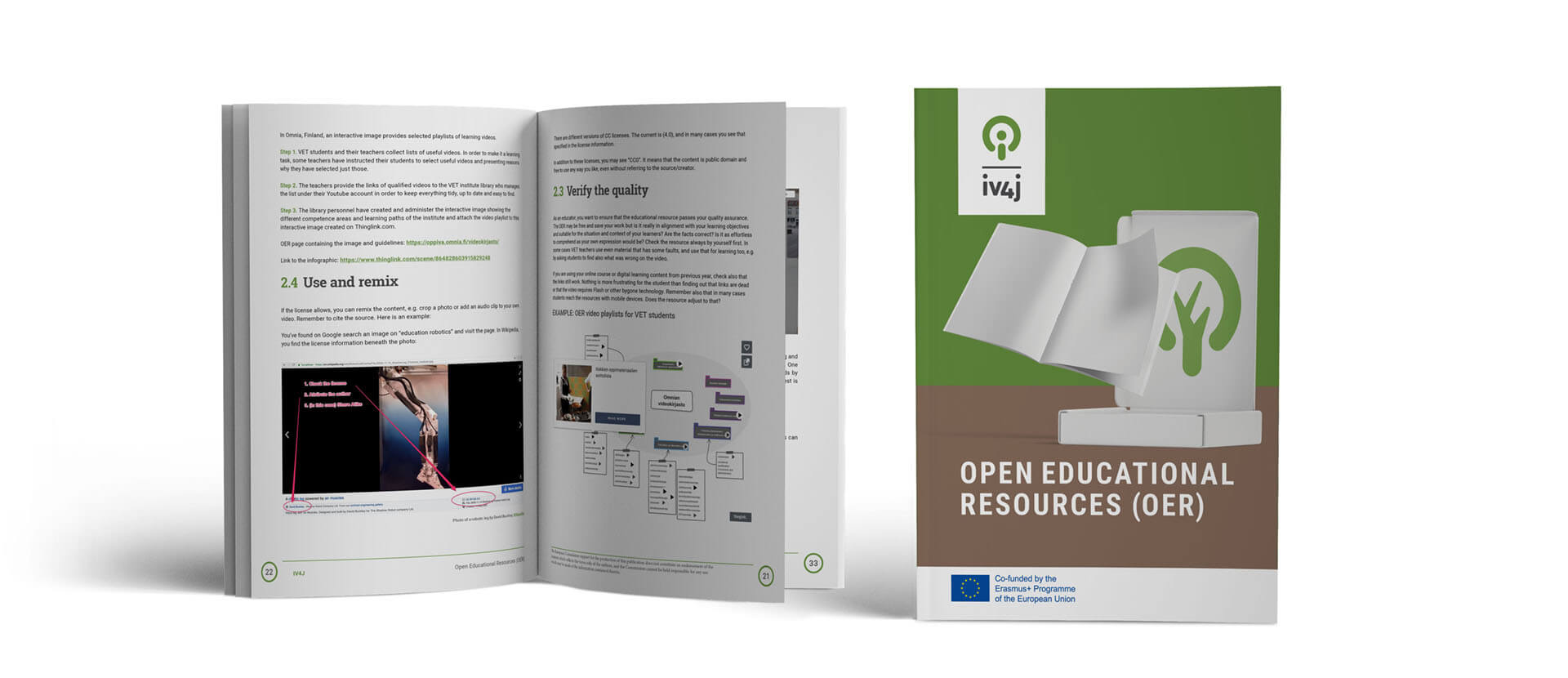 This guidebook sheds light on the practical use and implementation on institutional level as well as research review on Open Educational Resources (OER). It has practical examples and a list of essential repositories and other tools and platforms suitable for OER.
The guidebook is intended for TVET/VET educators and management and produced by IV4J project funded by EU Erasmus+. All the content is shared as OER under CC BY-SA (4.0) license.
The Guide to Open Educational Resources is Available in more languages!
You can press the links below to read the Guide in Italian. Finnish, German and Dutch.