We would like your Feedback
Please take the time to fill in our feedback form about our guides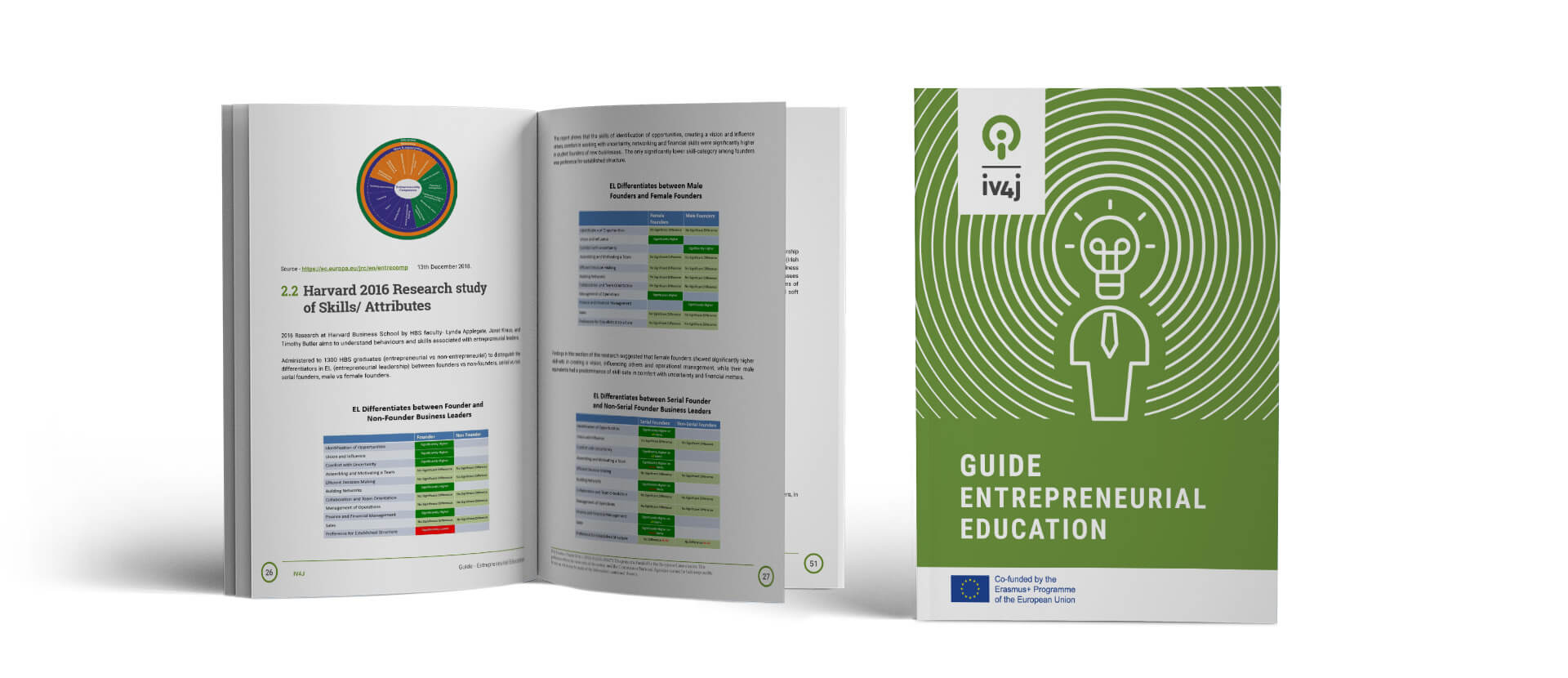 The aim of this Intellectual output is assess the overall state of entrepreneurial education in VET across European Commission countries and in particular, to identify innovative practices within individual partner countries. In doing so, a core entrepreneurial skill-set and framework has been developed based on recent, influential academic studies and a toolkit for teachers and students created to facilitate learning in educational stakeholders within participating countries.
A core set of entrepreneurial competences have been articulated from research sources – namely, entrepreneurial perspective, empowered autonomy and financial acumen. A toolkit has been developed to assist VET in teaching these competences to students, drawing mainly on the Business Model Canvas concept, but also incorporating elements of Finland's 'Me and My City' teaching project, the Hackathon process, and findings from the Creative Problem Solving and Gamification outputs of IV4J.eu.
Extensive notes, practical tips and related projects are also provided.
The IV4J Guide to Entrepreneurial Education is Available in more languages!
You can press the links below to read the Guide in German, Finnish, Italian or Dutch.