We would like your Feedback
Please take the time to fill in our feedback form about our guides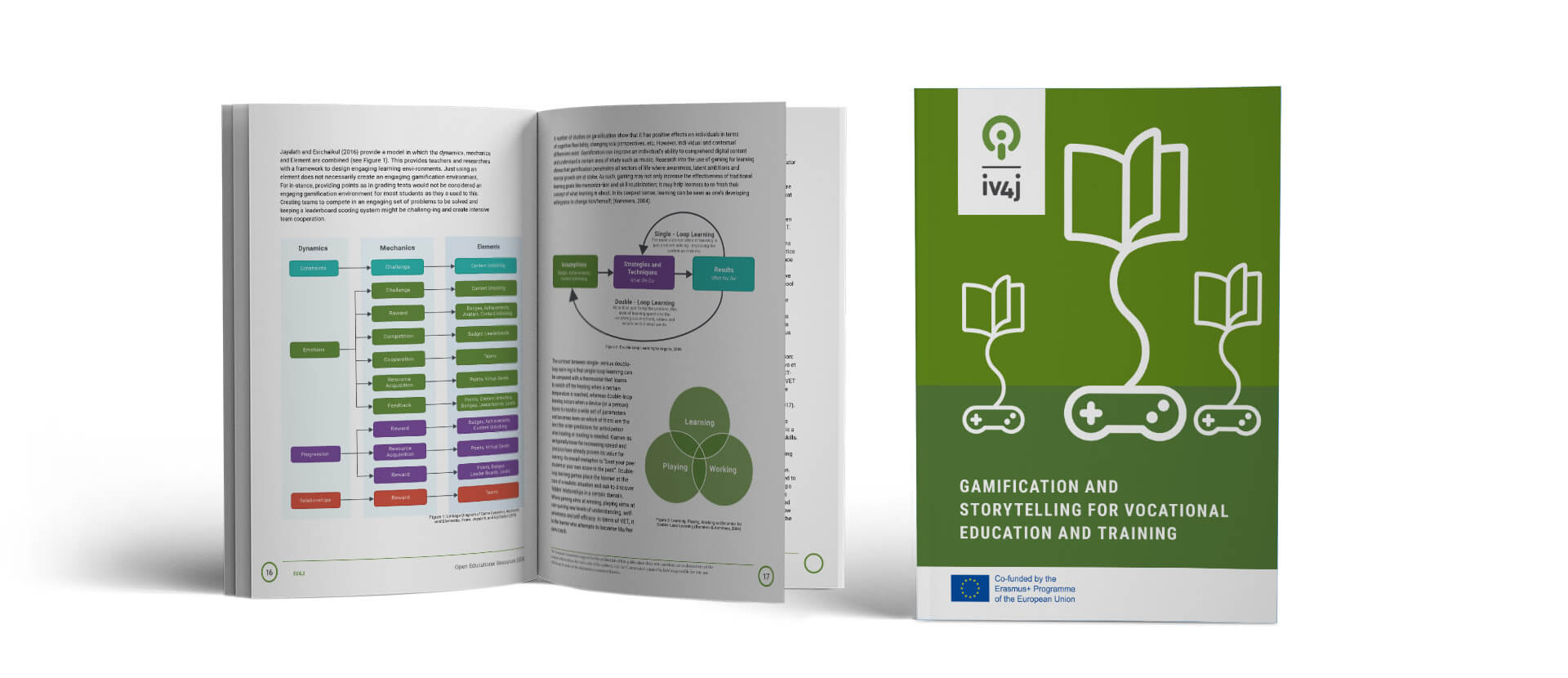 At the outset of innovating Vocational Education and Training (VET), we as members of the IV4J project team asked ourselves: What directions of innovation look promising in terms of 'perceived needs' and 'meeting endemic values'. From pure scientific point of view, operationalizing "Quality of Learning" is one of the hardest nuts to be cracked; Once listing all relevant dimensions of learning processes and outcomes, there is no end.
A good entrepreneur does not follow what his/her customers wants now. It is a matter of narrating to your potential customer in order to create his/her need of tomorrow. Here is where gamification and narrification come in: It helps VET students to open and additional mindset. The real job for IV4J now is to find effective design rationales on how to weave gamification and storytelling in existing curricula. Rather than delivering hard-core recipes, we claim that VET trainers need to go through a set of experiences how gaming and telling opens addi-tional genres for our mentor roles in entrepreneurial stages of VET
The Gamification and Storytelling for VET Guide is Available in more languages!
You can press the links below to read the Guide in German and Italian, Finnish and Dutch.