We would like your Feedback
Please take the time to fill in our feedback form about our guides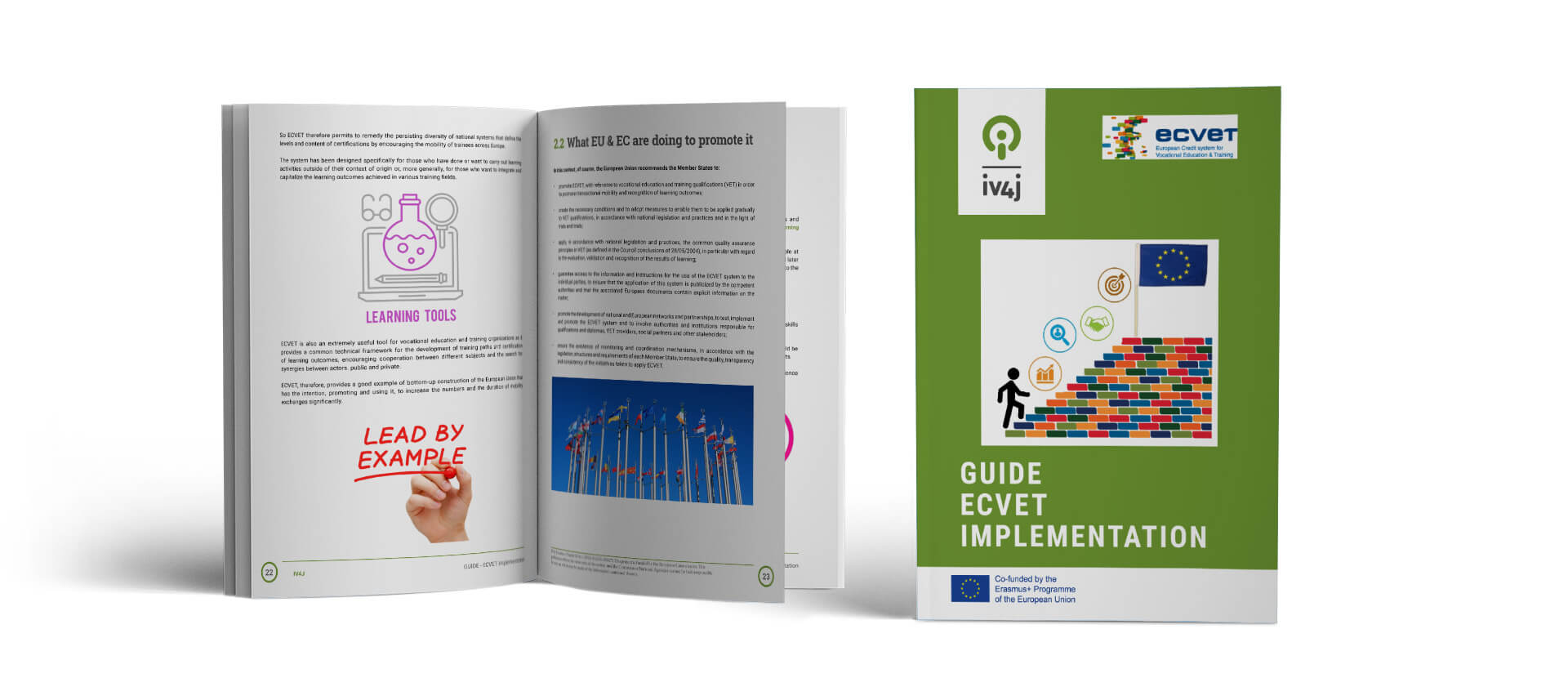 ECVET is an important European initiative that wants to facilitate and permit the accumulation, the certification, the transfer of credits obtained in vocational education and training (VET) in formal, informal and non-formal learning outcomes all over Europe: its objective is to facilitate the mobility of the workforce in VET across Europe.
So the intention of this Guide is to give a complete and professional tool describing and clarifying the whole ECVET methodology to maximize its use and its awareness.
So, please, follow us and discover ECVET.
The Guide to ECVET implementation is Available in more languages!
You can press the links below to read the Guide in Italian. Finnish, German and Dutch.